Cosmetic Grade Petroleum Jelly Definition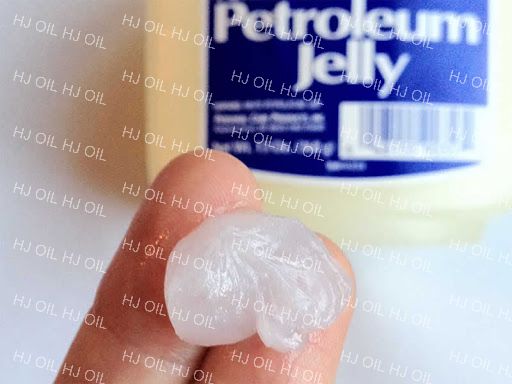 Petrolatum/petroleum jelly has a number of characteristics that make it attractive to cosmetic chemists. Firstly, Cosmetic Grade Petroleum Jelly is an emollient. It achieves this effect by restricting water loss from the skin, making it an ideal skin-conditioning agent for dry (xerotic) skin. It is an occlusive, and although very tacky, was used in the past by some women in place of a cold cream, vanishing cream or moisturiser.
Petroleum jelly, petrolatum, white petrolatum, soft paraffin, or multi-hydrocarbon, CAS number 8009-03-8, is a semi-solid mixture of hydrocarbons (with carbon numbers mainly higher than 25), originally promoted as a topical ointment for its healing properties.
After petroleum jelly became a medicine chest staple, consumers began to use it for many ailments, as well as cosmetic purposes, including toenail fungus, genital rashes (non-STD), nosebleeds, diaper rash, and chest colds. Its folkloric medicinal value as a "cure-all" has since been limited by better scientific understanding of appropriate and inappropriate uses. It is recognized by the U.S. Food and Drug Administration (FDA) as an approved over-the-counter (OTC) skin protectant and remains widely used in cosmetic skin care.
Cosmetic Grade Petroleum Jelly Applications
Excellent emollient, moisturizer & lubricant
Enhances consistency and viscosity (e.g. ideal bodifying agent for lip care products)
Protects skin from wind, burn and chapping
Prevents diaper rash
Ideal for dry skin treatments