Definition of Cosmetic Grade Petroleum Jelly
Cosmetic grade petroleum jelly is a semi-solid mixture of hydrocarbons (with carbon numbers mainly higher than 25), petroleum jelly cosmetic grade is promoted as a topical ointment for its healing properties.
After petroleum jelly cosmetic grade became a medicine chest staple, consumers began to use it for myriad ailments and cosmetic purposes, petroleum jelly folkloric medicinal value as a "cure-all" has since been limited by the better scientific understanding of appropriate and inappropriate uses.
The best quality type of petroleum jelly for cosmetic industry No smell, extra white color is the most important specification of it.

Petroleum Jellies Supplied by HJ OIL Co. is a mixture of highly refined and treated hydrocarbons, having odourless characteristics. The product offered comply to National & International Standards and Pharmacopoeias such as IP, BP, USP & EP.
Cosmetic Pet Jelly manufactured by HJ OIL Co. is used as base for ointments, personal care, veterinary and other pharmaceutical, cosmetic and Industrial applications.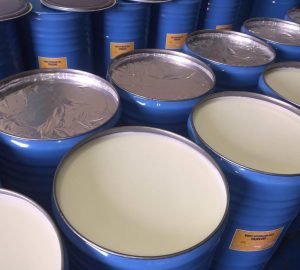 Application of Cosmetic Grade Petroleum Jelly
In cosmetics and personal care products, Cosmetic Pet Jelly is used in the formulation of a variety of product types, including bath products, cleansing products, skin care products, makeup, shampoos, permanent waves, hair conditioners, shaving products, and suntan products.
As an OTC drug petroleum Jelly, it can also be used to temporarily protect injured or exposed skin from harmful or annoying external sources that cause rashes and scratches while also providing relief to the skin.
Furthermore, cosmetic pet jelly slows the transepidermal water loss (TEWL) from the skin by forming a barrier on the skin's surface. It enhances the appearance and feel of hair, by increasing hair body, suppleness, or sheen, or by improving the texture of hair that has been damaged physically or by chemical treatment.
1.Excellent emollient, moisturizer & lubricant
2.Enhances consistency and viscosity (e.g. ideal bodifying agent for lip care products)
3.Protects skin from wind, burn and chapping
4.Prevents diaper rash
5.Ideal for dry skin treatments
Packing of Cosmetic Grade Petroleum Jelly
Cosmetic grade petroleum jelly is packed in new or second hand 180 kg drums, ISO tank, flexitanks. Each 20-foot container takes 110 drummed petroleum jelly.