Bitumen Membrane Sheet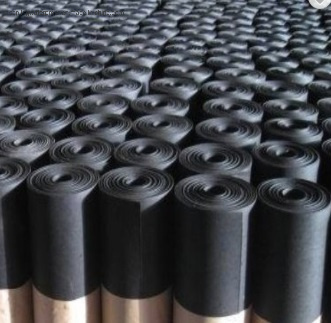 Introduction of waterproofing Bitumen membrane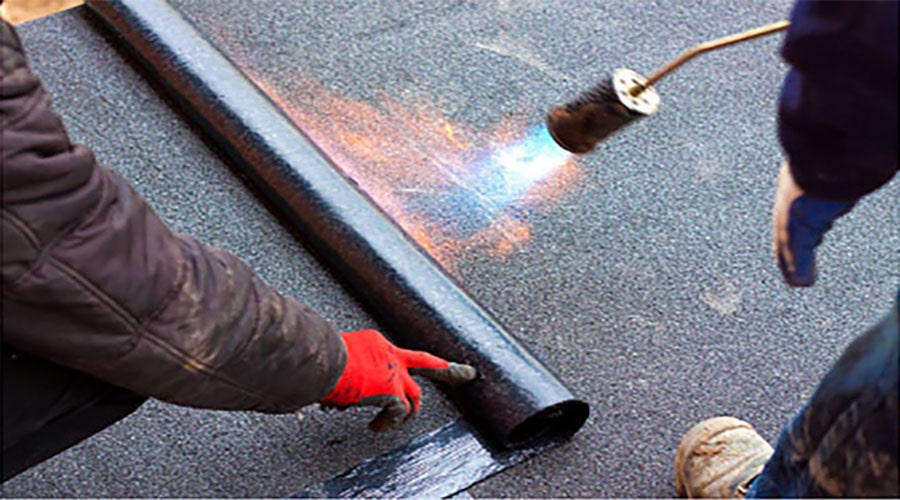 WaterProofing Bitumen Membrane Sheet (Here referred to as WPBS) are the best industrial outcome in the area of waterproofing ever attained by scientific and technological advancement. These products enable us to prevent the adverse effects of rain and snow water penetration into structures from their foundation up to roof. Employing different polymers and synthetic fibers, WPBS pass through well-equipped labs to be amended for attaining resistance against, high and low temperatures, tearing tension, and penetration of water
Our WaterProofing Bitumen Membrane Sheet
In addition to low weight and resistance against cold, heat, expansion and contraction,HJ OIL Co. WPBS show high endurance being produced in two aluminum-covered and polyethylene film-covered versions. There two types of base products: single layered (nonwoven Spunbond polyester), and double layered (stringed fiber gloss tissue and 110 gr polyester) giving the product higher tensile strength against vibrations of the structure. WPBS is used in waterproofing of roofs, water canals, the foundation of tunnels, dams, pools, sloped surfaces, and the like.
Also, HJ OIL Co. Bitumen membrane sheet reinforced by two layers of fiberglass and non-woven tissues with "needdle type" polyester. Azargum humidity polyester in spite of economic point of view possesses perfect utility qualities, therefore, resolves additional directional stability and ordinary surface replacements.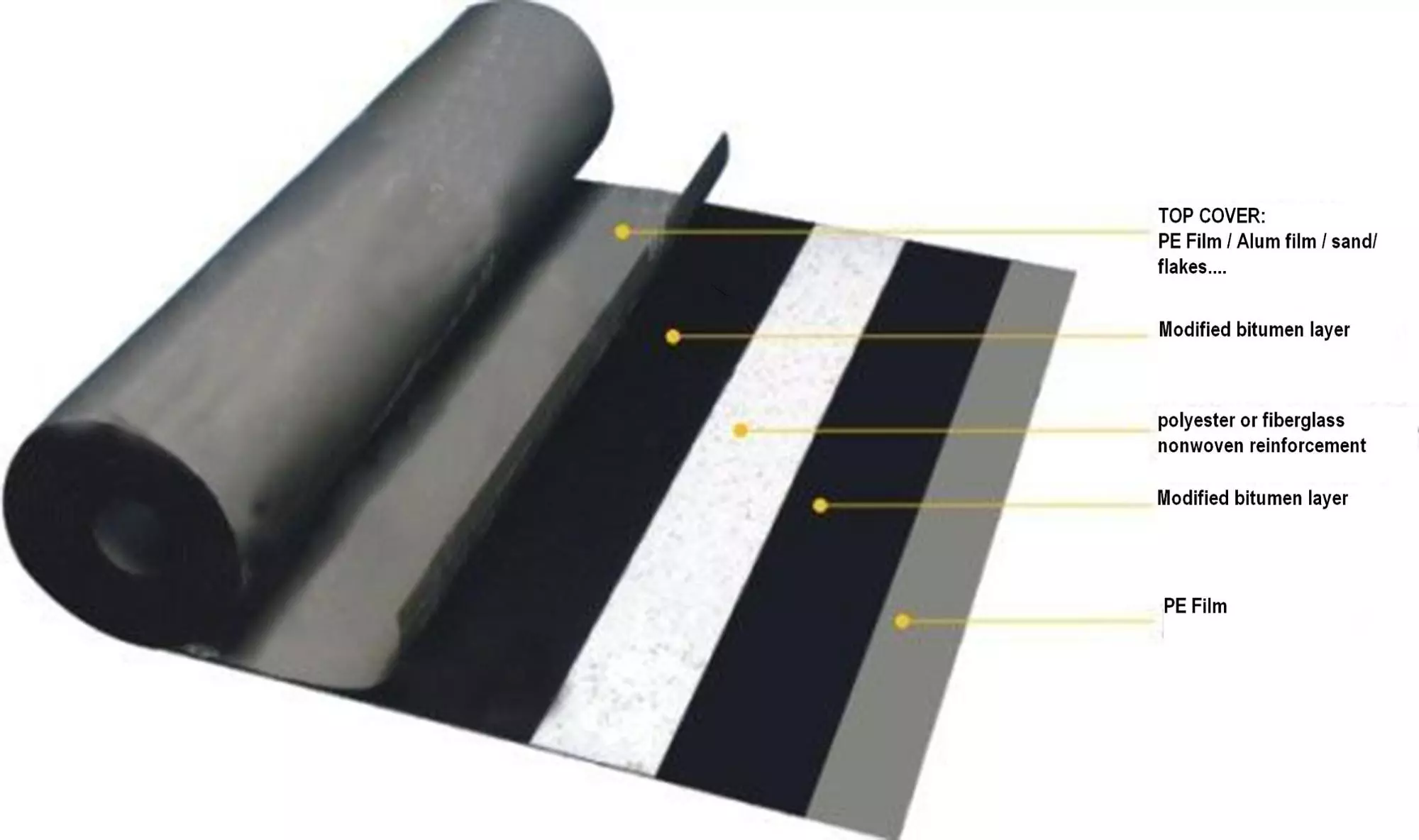 Quality:
Factors affecting the quality of the final products HJ OIL Co. as follows:
1-Using quality raw materials, This industrial group HJ OIL Co. through the use of standard MIL-STD-105E for sampling، Evaluation of contractors (SQL) monitoring and control are implemented using the system ISO 9001-2000.
2-The use of advanced machinery and fully automatic.
3– The use of skilled and experienced personnel in all stages of the production process.
4-Use modern methods to emulate the standards of the leading countries in this industry(UNI Italy – DIN Germany -ASTM America)
5– Scientific and very precise control and inspection systems using advanced statistical control (SQC) Laboratory quality control systems as a reference, the Standard center is approved.
6– Very scientific Unit R&D
All of these products have caused the industry group of warranty and in any weather conditions, anywhere in the world to be included.
Types of Waterproofing Bitumen Membrane Sheet
Product code: polyfilm – BPP
Compounds: Bitumen standard base +NB +A.P.P/EMPDM +Talk Powder +P.P + P.E
Booster layers: Fiberglass tissue + polyester nonwoven 100 gr
Inner surface: polyethylene film
Outer surface: polyethylene film
———————————————————————————————
Product code: Aluminium – BPP
Compounds: Bitumen standard base +NB +A.P.P/EMPDM +Talk Powder +P.P + P.E
Booster layers: Fiberglass tissue + polyester nonwoven 100 gr
Inner surface: polyethylene film
Outer surface: Aluminum Foil
———————————————————————————————
Product code: Polyfilm & Aluminium surface – BPP
Waterproofing membrane with high-quality A.P.P modified and reinforced with SPUNBOND polyester fabric.
Compounds: Bitumen standard base +A.P.P/EMPDM +Talk Powder+P.P + P.E
Reinforcement core: spunbond polyester 160 gr
Inner surface: polyethylene film
Outer surface: polyethylene film and aluminum foil
Application of HJ OIL Co. Waterproofing Bitumen Membrane Sheet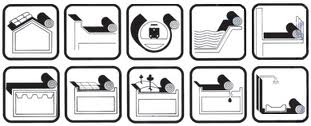 HJ OIL Co. humidity insulators are used in flat and sloping roofs, tunnels, dams, building foundations, pools, balconies, water channels and establishments, industrial pools, storages, …
SURFACES of Waterproofing Bitumen Membrane Sheet
In order provide complete maintenance after production, the upper surface of HJ OIL Co. insulators are coated with mineral powders and the lower surface with the film. HJ OIL Co. membrane sheet is produced (with and without aluminum coatings) for normal usage and for export. Addition layers of aluminum foil of HJ OIL Co. membrane increase thermal resistance and protect membrane against direct radiation of the sun and cause durability of insulators. This type of insulator with smooth and pleasing appearance is the excellent kind of insulator especially for slopping surface.
SPECIAL Properties of HJ OIL Co. Waterproofing Bitumen Membrane Sheet
excellent overlapping and union seamless surface. Resistance against static punch and strikes. More economic product.
Installation and Affixing of HJ OIL Co. Waterproofing Bitumen Membrane Sheet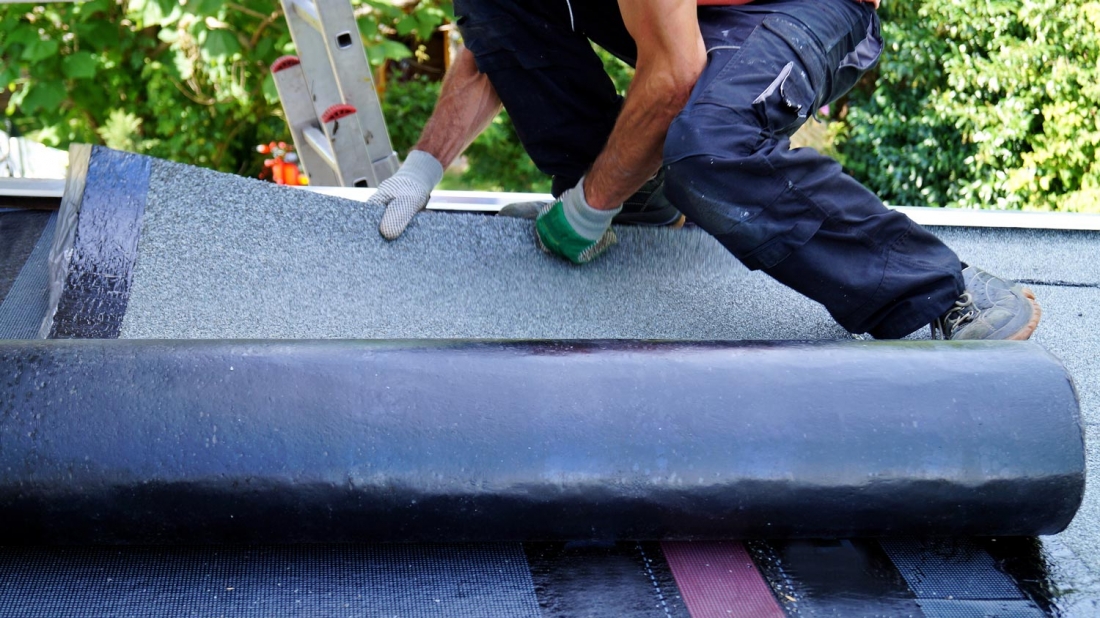 And to be heated HJ OIL Co. membrane should be installed by means of torch using liquid gas in such a way that lower surface of the bitumen membrane sheet to stick to the overlapping parts. The lower surface should be heated up to the limit that melts only the surface of the membrane. over melting may cause damage of reinforced layers. overlaps must be heated again from upper parts and be welded by means providing union seaming.
Before affixing the WPBS, the following must be considered:
1-The surface to be covered must be so stable not to displace due to the exertion of the probable weight pressures. Roofs must be covered with light concrete and finished with sand and cement mortar of at least 2 cm in thickness. Already asphalted surfaces do not need sand and cement mortar.
2– The surface to be covered with WPBS must be smooth, clean and dry
3-To increase the adhesion of the WPBS, the surface must be given a layer of primer and fast-drying pitch derivatives.
4-All surfaces must have a slope towards the drain pipe to prevent concentration of water in one area. The maximum recommended slope is 5%
5-Rolls of the WPBS must not be opened in adverse climates like rain, snow, and hail. Each roll of the WPBS must have an overlap of 7-10 cm and an off lap of 15 cm. Gas torch is used for affixing the rolls along their length and overlapping/off lapping parts are spliced with care so that a smooth surface is formed there.
Transportation and Storing of Waterproofing Bitumen Membrane Sheet
HJ OIL Co. WPBS rolls must be carried and stored in the vertical position. They must not be piled and no heavy objects should be laid on top of them. If possible, they must be kept in dark place with the air current passing through rolls without being exposed to direct sun rays.
During transport, edges of the rolls must not be torn and when unloading they must not be thrown.
Rolls must be kept in roofed storages with a min temperature of 5 C.
Storing period must not exceed six months from the date of production.
Based on the type of product, the manufacturer can specially inscribe the storing period on the products if it is not less than 3 months and more than 12.
MEMBRANE FAQ ???
Q. What is an APP modified bituminous membrane?
A. It is a multi-layer waterproofing membrane made of APP modified bitumen.
Q. What is the membrane made of?
A center carrier in reinforced polyester (extremely strong and with excellent stretching performance). Also available in compound base Glass Fiber
and Glass Fiber reinforced polyester for double layer membranes.
Two layers of polymer-modified bitumen (for waterproofing)
A top layer which is made of one of the followings: polyethylene, aluminum, sand, and mineral slate flake.
A bottom easy melting film (to facilitate the sticking during the torching application)
Q. How do you apply APP membranes?
A. APP membranes are laid by torch-on application. A flame contact causes melting on the surface of the membrane which is then pressed to the substrate with overlaps from adjoining membranes.
Q. What kind of surface do you require to fix the membrane?
On all slopping surfaces: Both flat and high slope and on curved surfaces
On different types of laying surfaces: Concrete laying surfaces, site-cast or prefabricated on metal or wooden roofing and etc.
For the most varied uses: Roofs, reservoirs, basements, tunnels and car parks
Q. What size is the roll?
A. The roll is 1m wide x 10m long.
Note: Different role sizes are also available on request.