The continued rally in crude values helped to lift bitumen prices across much of Europe and Asia-Pacific, while tight supply and firmer demand also helped to boost the market.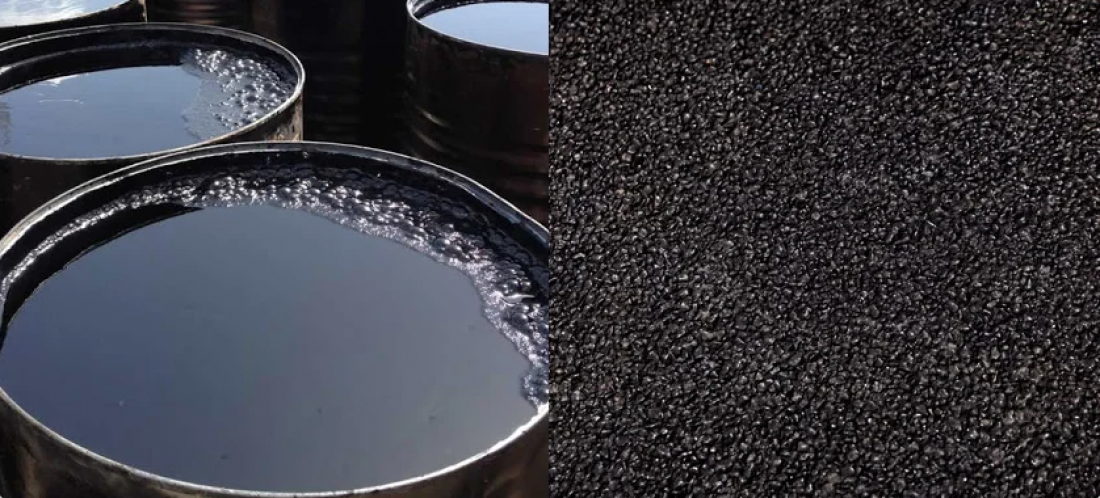 Domestic and cross-border truck export prices rose sharply in key northwest and central European markets, driven by the recent surge in crude and fuel oil prices, as well as by tighter refinery supply.
Construction activity was still slow in many markets in northern and central Europe, but rates of project work were steadily rising after the winter lull.
In the Mediterranean Greek and Spanish cargo premiums to high-sulphur fuel oil (HSFO) were assessed slightly higher, while Italian values remained steady. In domestic markets, outright prices jumped, supported by rallying crude and HSFO.
The Asia-Pacific bitumen market continued to be sup- ported by limited availability. Prices in Singapore touched the highest in 20 months, with discussions last seen above $410/t fob levels in May 2019.
Production cuts and reduced supply from key Singa- pore and Malaysia-based producers, coupled with ongoing turnarounds in South Korea continued to reduce supply and support bitumen prices.
South Africa domestic prices jumped, after monthly revi- sions, taking export prices to southern African markets up in parallel with them.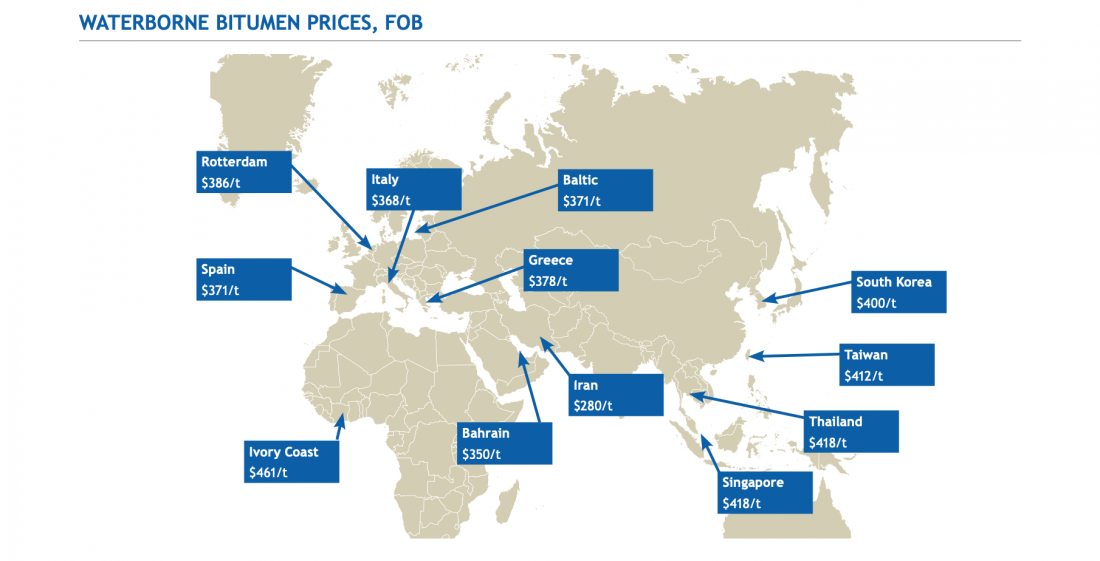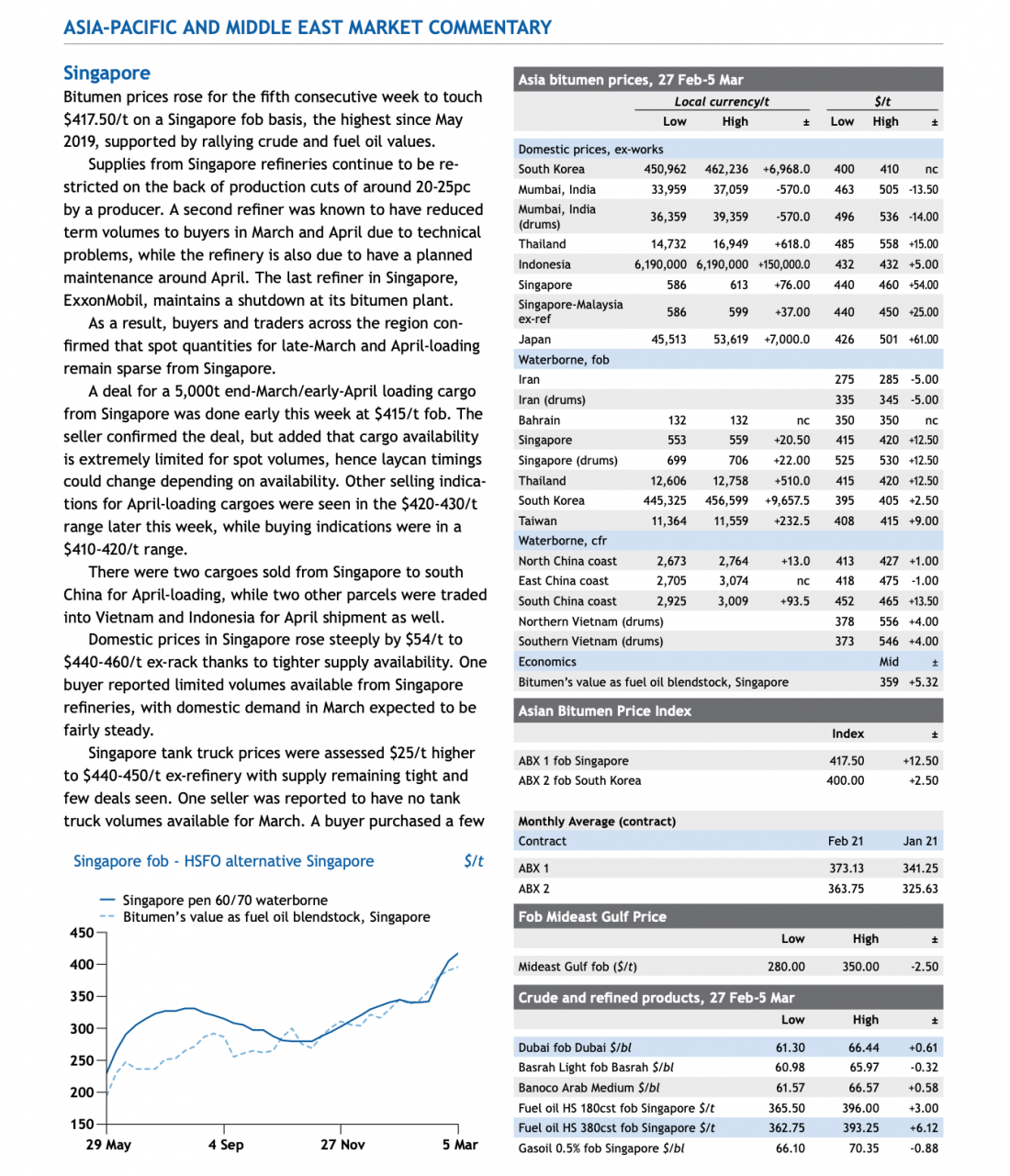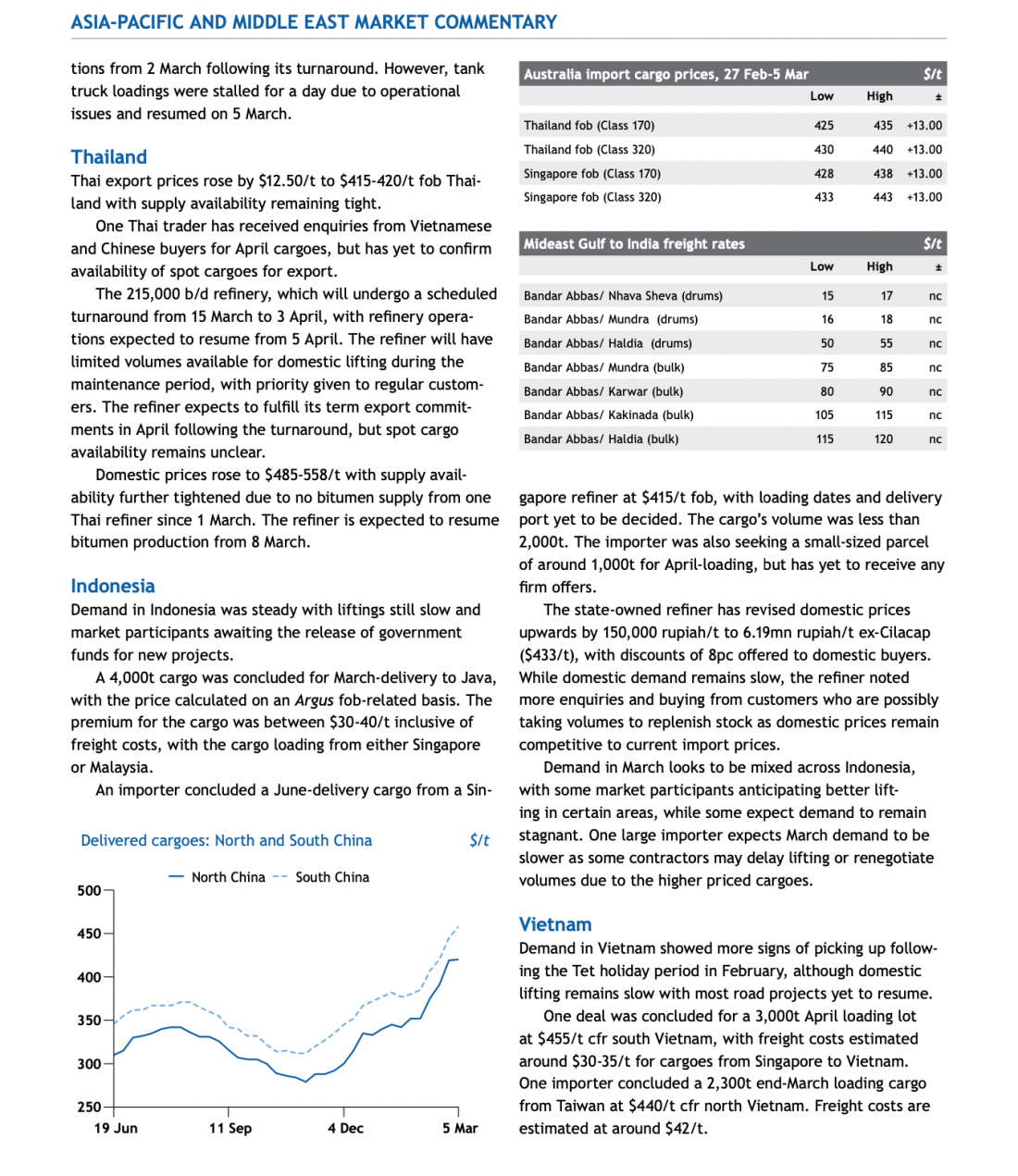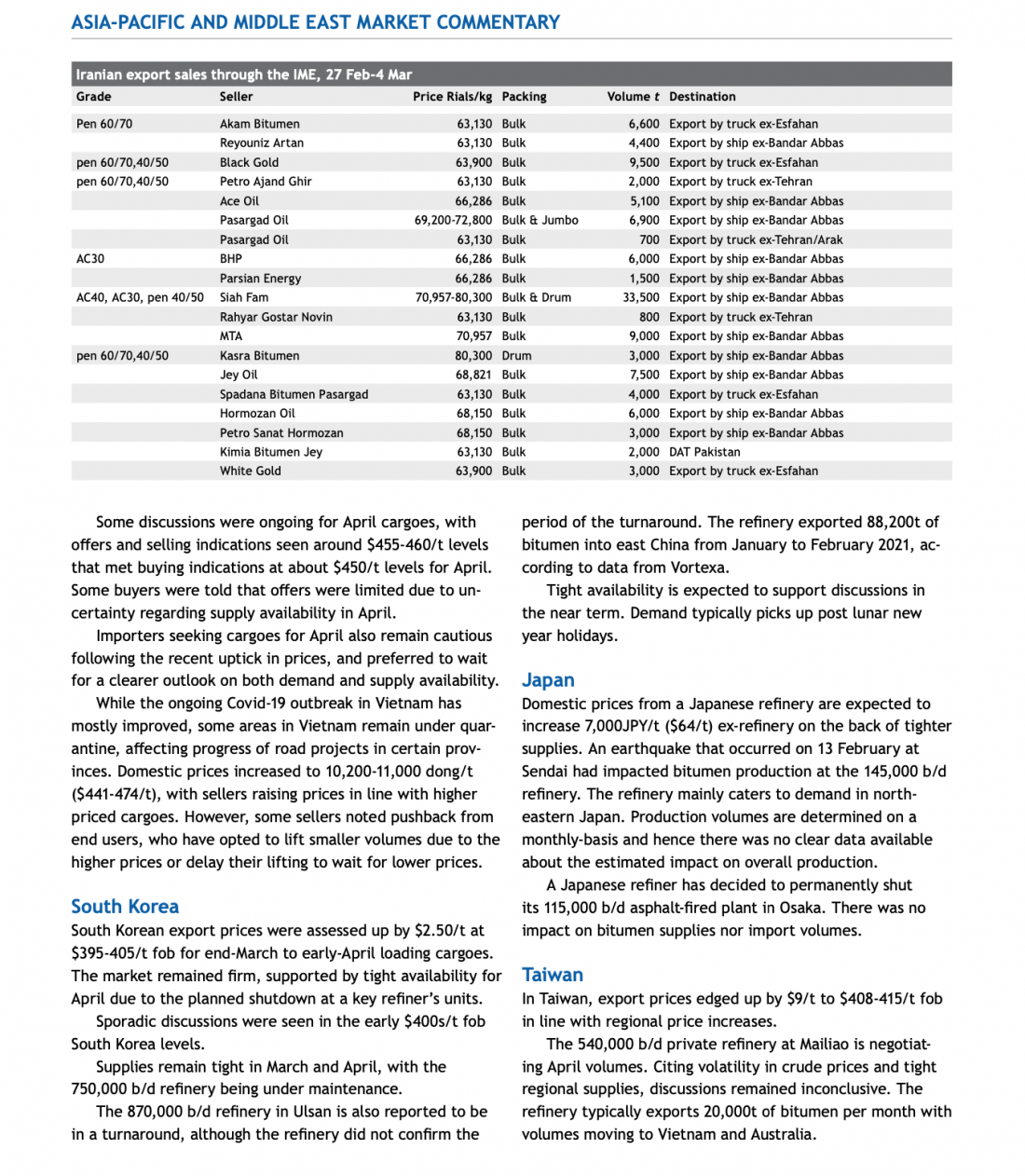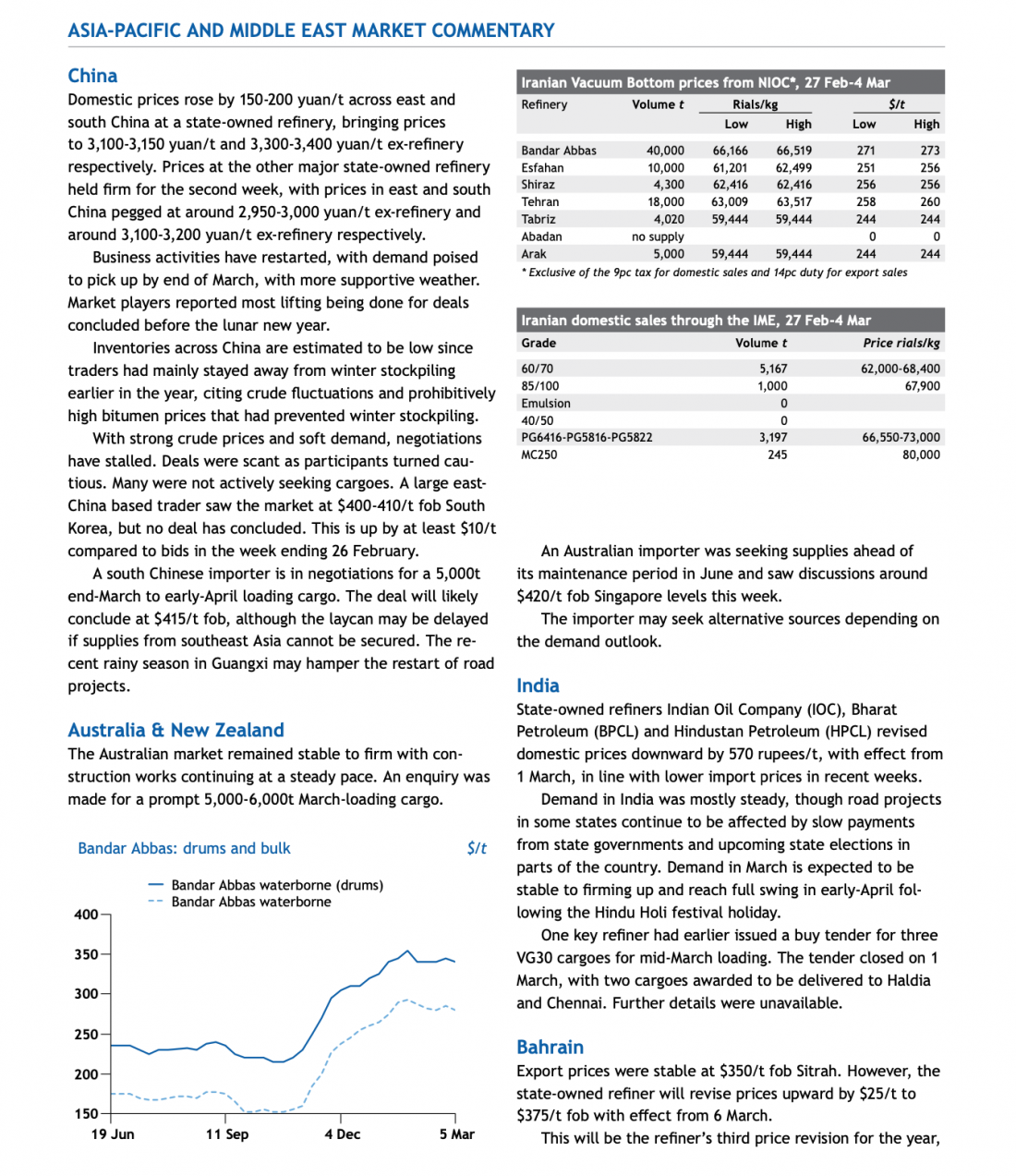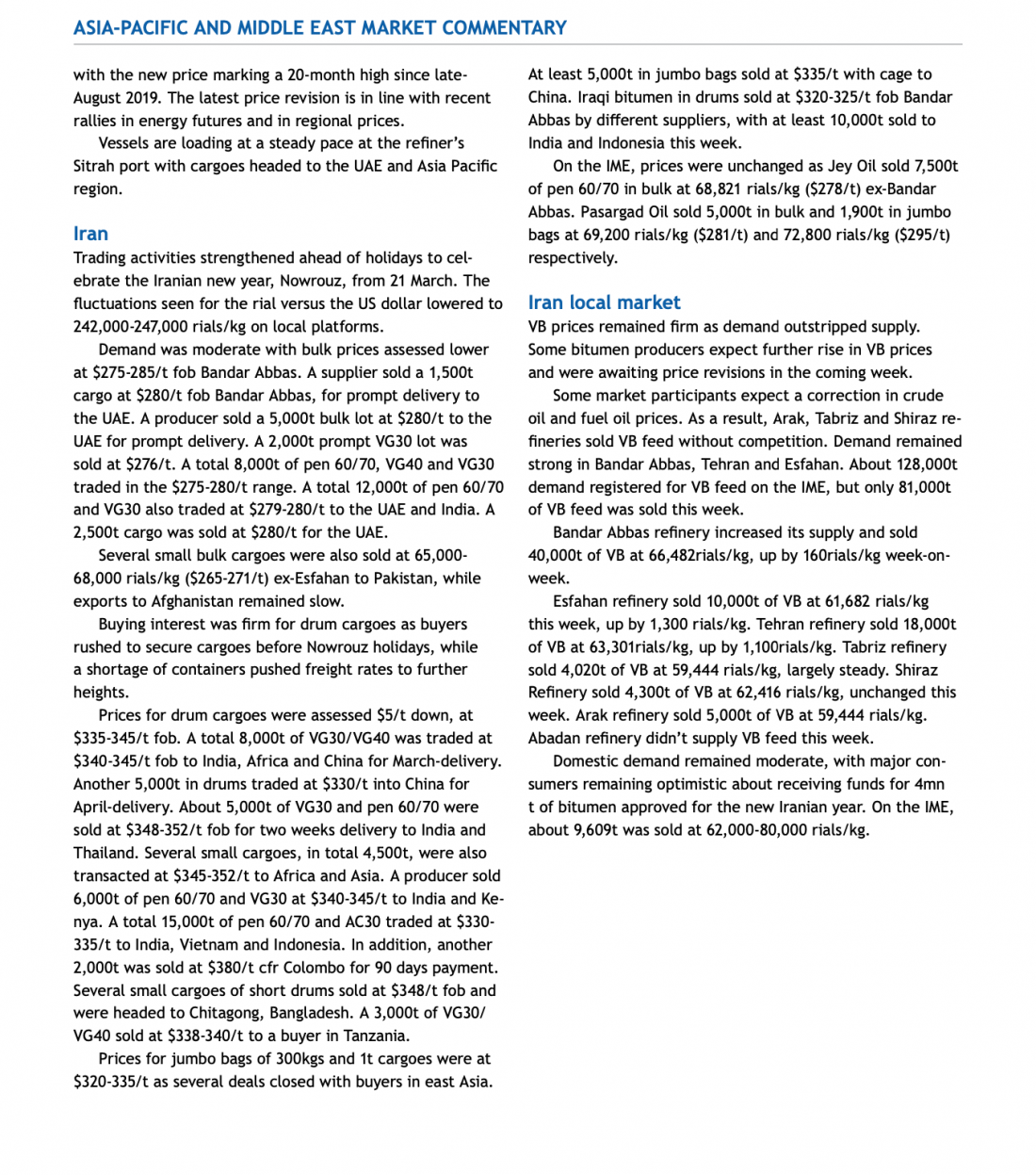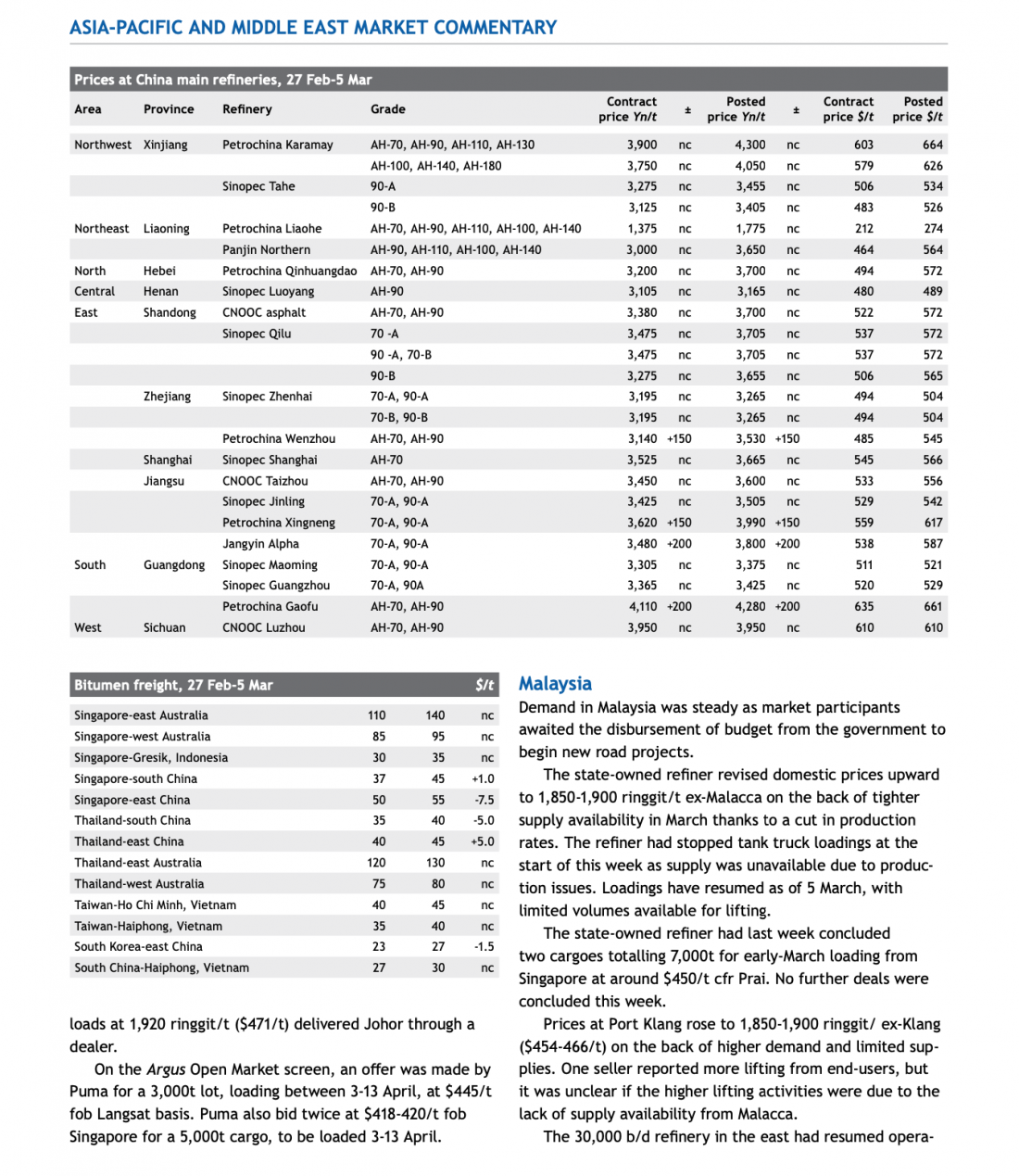 We Are big Bitumen , petroleum & petrochemical supplier in Taiwan Vietnam & East Asia.

Exporterr Able To Offer The Best Bitumen Price From, Taiwan ,Singapoure , Malaysia , Vietnam ,Thailand , Philippines ,China.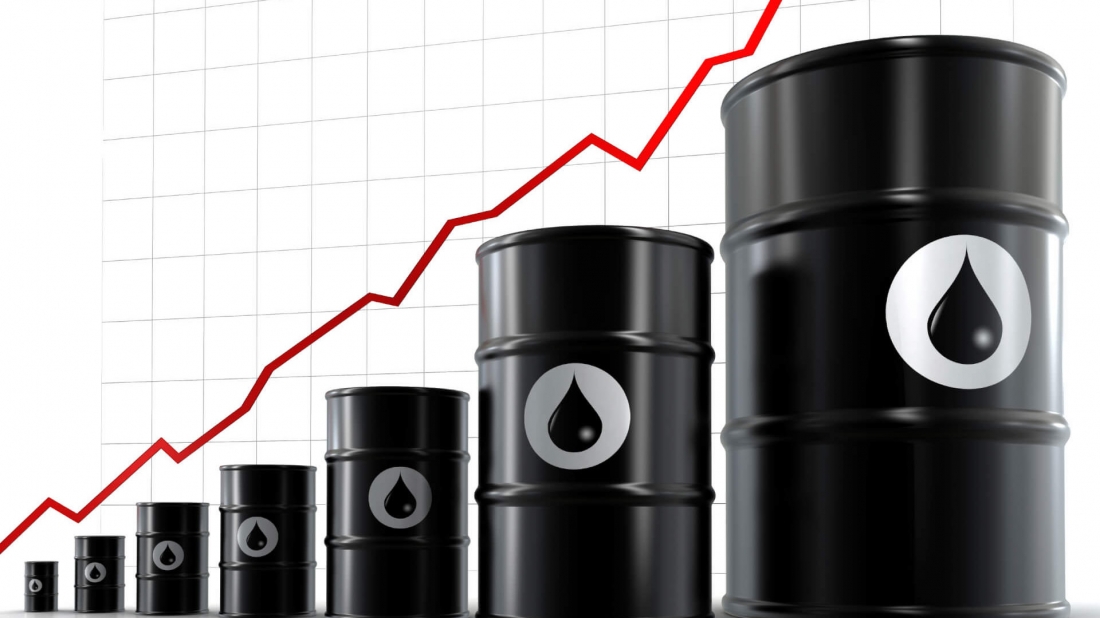 Taiwan Bitumen Price
Vietnam Bitumen Price
Myanmar Bitumen price
Thailand Bitumen Price
Philippines Bitumen Price
Australian Bitumen Price


To Buy Bitumen and Get Today Last Updated Price Contact To: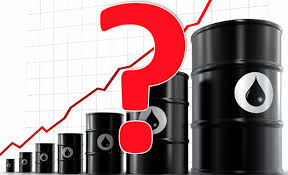 Miss,YURI: +886-975212382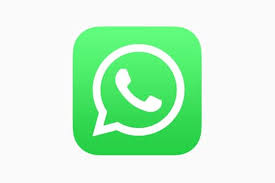 Miss,Wendy: +886-975212381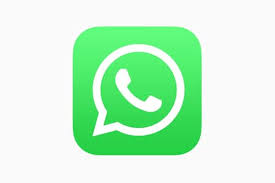 Email:
info@hjoil.com.tw
info@hjoilgroup.com
Bitumen Price list 60/70 MC30 PMB SS1 115/15 FOB Value on Since March 5 2021
Bitumen Price increasing Same as other Commodities and Expecting to reach to 380$USD

Bitumen 40/50 Price
Bitumen 60/70 Price
Bitumen 80/100 Price
Bitumen C170 Price
Bitumen Price