Bitumen Classification
Paving grade bitumens are categorized according to viscosity (degree of fluidity) gradings. The higher the grade, the stiffer the bitumen. Most high performing roads in Australia are built and maintained using bitumen because it is durable and has exceptional waterproofing and adhesive properties. Bitumens used in road construction and maintenance are refined and blended to meet strict road engineering requirements and industry specifications.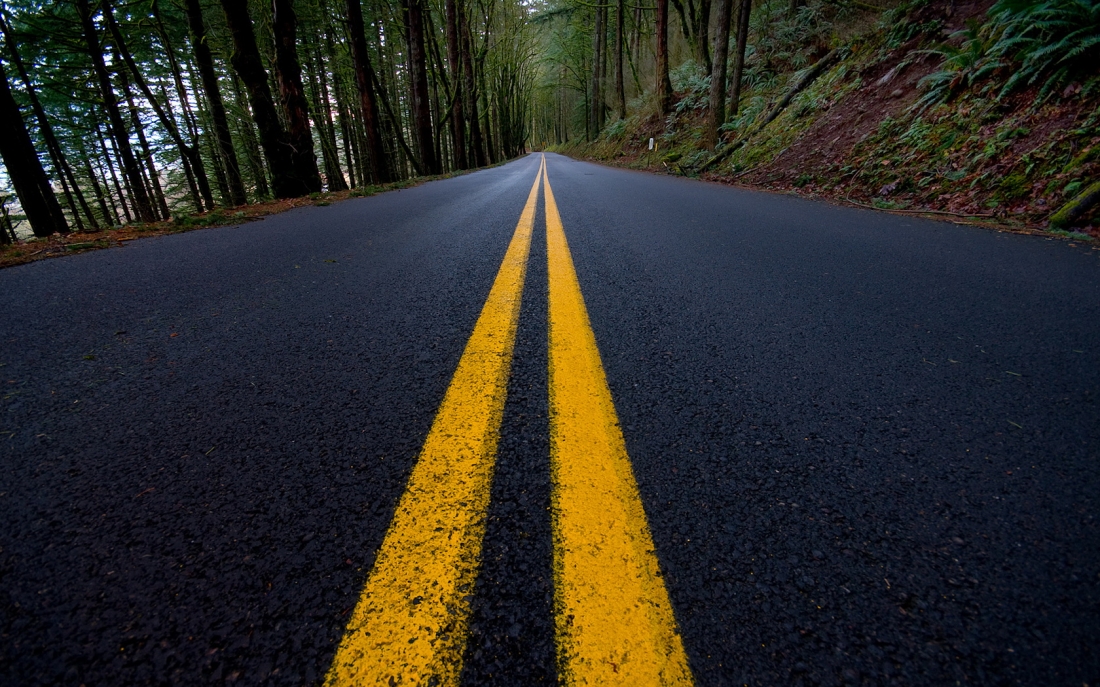 Paving Grade Bitumen Class 170
Class 170 bitumen is widely used in sprayed sealing and light asphalt applications to provide durability and fatigue resistance. It is also used to manufacture cutback bitumens, bitumen emulsions and modified bitumens.
Paving Grade Bitumen Class 240
Class 240 bitumen is for use in sprayed sealing applications where the local road agency has a preference for a slightly more viscous bitumen than Class 170.
Paving Grade Bitumen Class 320
Class 320 bitumen is most commonly used to manufacture asphalt mixes. Due to its higher viscosity, stiffer asphalt mixes can be produced to improve resistance to shoving and other problems associated with higher temperature and traffic loads.
Paving Grade Bitumen Class 450
Class 450 bitumen is for use in the manufacture of asphalt mixes where the local road agency has a preference for a slightly more viscous bitumen than Class 320.
Bitumen Class 600
Class 600 bitumen is primarily used to manufacture extra heavy-duty asphalt pavements that need to endure substantial traffic loadings.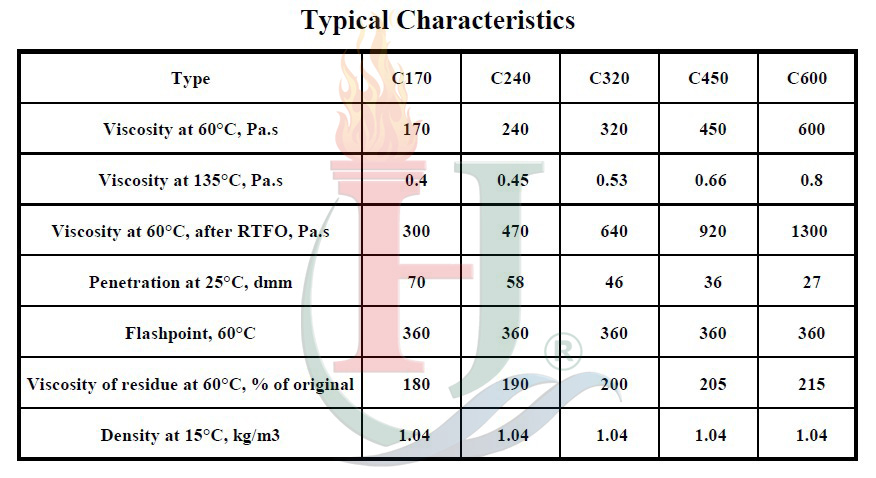 Storage & Handling
The storage of bitumens for prolonged periods at elevated temperatures should be avoided as quality may be adversely affected. As a general rule, bitumen should be stored at the lowest temperature that enables practical use. For normal operations, such as blending and transferring liquid bitumen, temperatures of 10°C to 40°C above the minimum pumping temperature are recommended.
Health & Safety
To ensure hot bitumen is used in a safe and efficient manner the following safety precautions must be followed:
– Wear suitable personal protective equipment (PPE) at all times. Full skin protection is required to avoid accidental burns when transferring or handling hot bitumen.
– Always prevent contact between water and hot bitumen by checking the contents of the previous load before loading bituminous products into tankers and by following procedures to avoid violent boil-over of tanks.
– Avoid exposure to fumes by standing back on the gantry or upwind until the vapours have dispersed.
– Minimise bitumen fume by heating bitumen and asphalt products to the recommended temperatures.
– Minimise the use of diesel when cleaning equipment as this contributes to the bitumen fume.