Definition Of Butadiene Rubber
Butadiene rubber is a synthetic rubber and widely employed in tire treads for trucks and automobiles. It consists of polybutadiene, an elastomer (elastic polymer) built up by chemically linking multiple molecules of butadiene to form giant molecules, or polymers. The polymer is noted for its high resistance to abrasion, low heat buildup, and resistance to cracking. Butadiene (chemical formula C4H6; chemical structure CH2=CH-CH=CH2) is a reactive colourless gas produced by the dehydrogenation of butene or butane or by the cracking of petroleum distillates.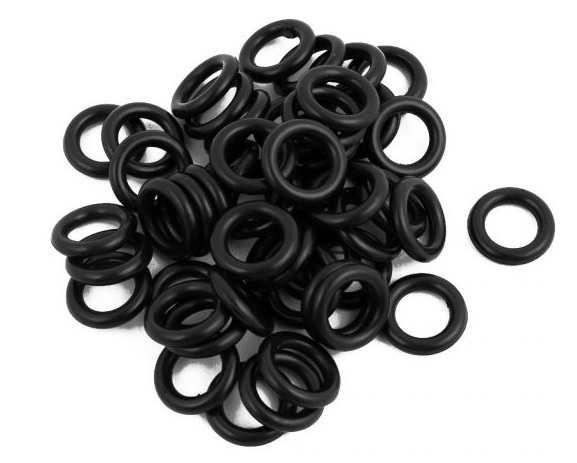 Applications Of Butadiene Rubber
Butadiene Rubber uses are: BR in car tires, conveyor belts, footwear, cables, hosepipes and various technical rubber articles, tire sidewall, floor coverings, bicycle tires, footwear, children toys, cables, rubber pipes and various rubber articles having light color shades. Sponge, industrial goods, rubberized fabric, and toys. Black products requiring good process ability mechanical good compounds where color and staining are not decisive factors.
Tires: Polybutadiene is largely used in various parts of automobile tires; the manufacture of tires consumes about 70% of the world production of polybutadiene, with a majority of it being high cis. The polybutadiene is used primarily in the sidewall of truck tires, this helps to improve fatigue to failure life due to the continuous flexing during run. As a result, tires will not blow out in extreme service conditions.
Plastics: About 25% of the produced polybutadiene is used to improve the mechanical properties of plastics, in particular of high-impact polystyrene (HIPS) and to a lesser extent acrylonitrile butadiene styrene (ABS). The addition of between 4 and 12% polybutadiene to polystyrene transforms it from a fragile and delicate material to a ductile and resistant one.
Golf balls: Most golf balls are made of an elastic core of polybutadiene surrounded by a layer of a harder material. Polybutadiene is preferred to other elastomers due to its high resilience.
Other uses:
Polybutadiene rubber may be used in the inner tube of hoses for sandblasting, along with natural rubber. The main idea is to increase resilience. This rubber can also be used in the cover of hoses, mainly pneumatic and water hoses.
This rubber can also be used in railway pads, bridge blocks, etc.
Polybutadiene rubber can be blended with nitrile rubber for easy processing. However large use may affect oil resistance of nitrile rubber.
Packing of Butadiene Rubber
Butadiene rubber packed in new or used 180 kg drums, iso tank, flexitanks, and bulk shipments. Each 20-foot container takes 80 drums.
CHARACTERISTICS
High Elasticity
Low temperature properties
Wear resistance
Low hysterisis
Good flexibility at ambient temperatures
High abrasion resistance in severe conditions
Low rolling resistance
PolyButadiene Rubber (PBR)

Styrene Butadiene Rubber (SBR)