Description of Lump Gilsonite
Natural Bitumen is a natural resinous hydrocarbon.This natural asphalt is similar to a hard petroleum asphalt and is often called a natural asphalt, gilsonite ,asphaltite, uintaite, or asphaltum.

Natural asphalt is derived from the natural mutation of petroleum. This mutation happened a million years again under the influence of bacteria. This bacterial decomposition of petroleum resulted in reduce content of saturated hydrocarbons, mainly n-alkalenes and light oil which became heavier and more viscous , taking the form of asphalt.

It is natural product a bituminous limestone in which carbonate of lime and pure natural asphalt are most intimately combined by natural agency. It is as bitumen created in the process of crude oil processing. It is native substances of variable color, hardness and volatility, composed principally of the elements carbon and hydrogen and sometimes associated with mineral matter and essentially free of gas. Gilsonite is soluble in aromatic and aliphatic solvents, as well as petroleum asphalt.

Due to its unique compatibility, gilsonite is frequently used to harden softer petroleum products. Gilsonite in mass is a shiny, black substance similar in appearance to the mineral obsidian. It is brittle and can be easily crushed into a dark brown powder. Gilsonite is found below the earth's surface in vertical veins or seams that are generally between two and six feet in width, but can be as wide as 28 feet.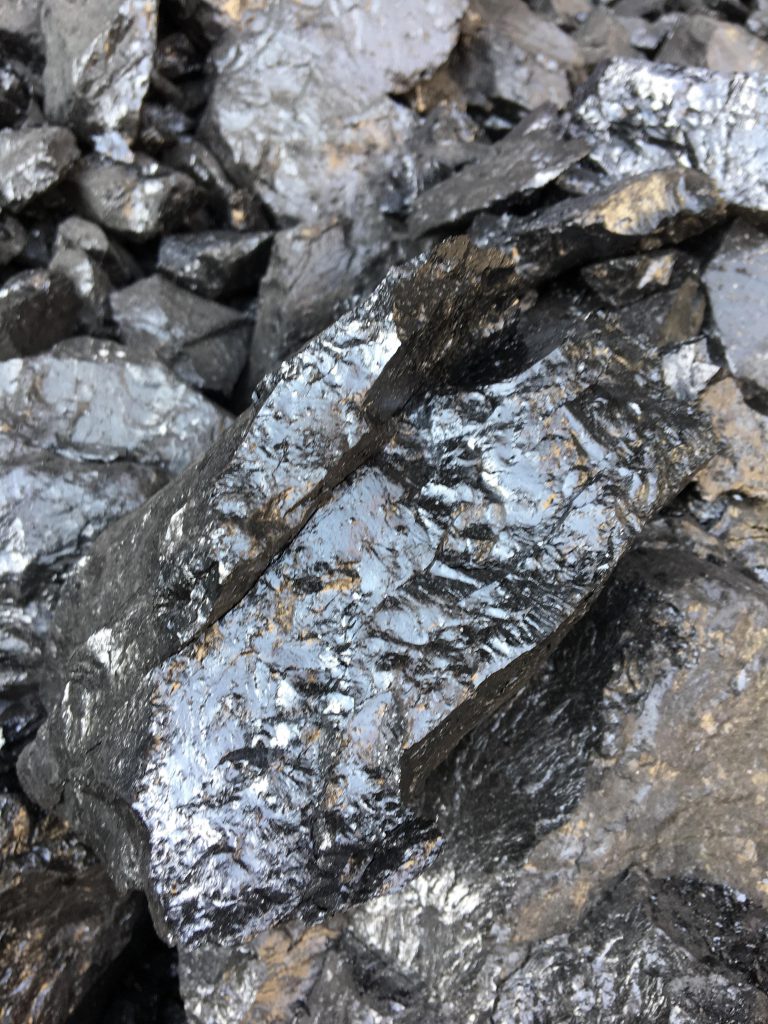 Packing Of Lump Gilsonite
Packing Of Lump Gilsonite is in jumbo bags. It also can be palletized, shrinked and wrapped based on customer's request.
HJ OIL Co. with the full automatic progressive machinery for processing and packaging Gilsonite in 3 separate production lines. We are equipped to separate the sands from Gilsonite pile which are conveyed from the mine to the plant and make grading according to customer's satisfaction.