Description of Oxidized Bitumen 110/30
Oxidized Bitumen 110/30 is produced by either Continuous or Staggered Blowing Process. Heated Penetration Grade Bitumen under controlled environment is blown with air which controls the Oil Content in the Bitumen while it oxidized. The different grades for suited applications produced are designated by two numbers to indicate the mid-points of their softening point and penetration ranges.

Oxidized Bitumen 110/30 is the semi-solid oxidized grade of pure petroleum bitumen categorized in polycyclic aromatic hydrocarbons is normally used for different purposes in the construction business.

Oxidized Bitumen 110/30 is the suitable grade of oxidized asphalt to use as bonding compounds as hot melt adhesive at an application rate of approximately 1 Kg/m3 to bond the preformed sheets together and to structure which is made by blowing bitumen 60/70 by very hot air.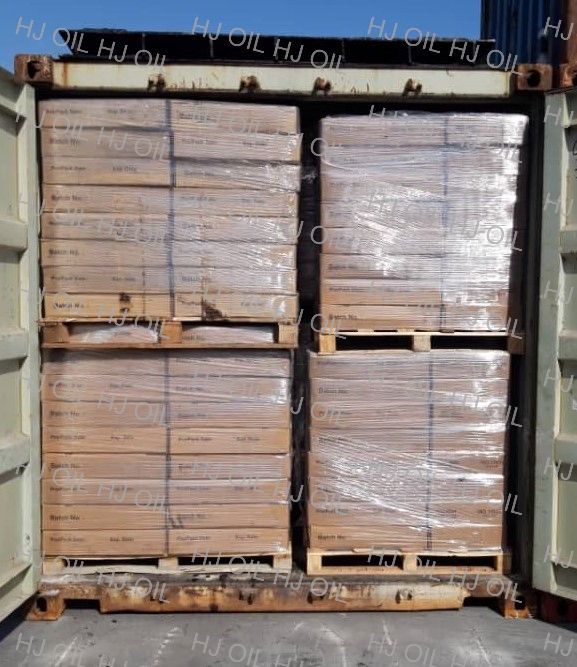 Application of Oxidized Bitumen 110/30
Oxidized Bitumen 110/30 is widely used as an anti-slip layer compound in the piling industry, for the manufacture of roofing felts, for sound dampening felts and under carriage sealant in the automobile industry, electric cable joint protection, joint filling compound, sealant compound and many others.

It's using as raw material for Bitumen coat, roofing, insulation also in Isolation bitumen membrane sheet. Also Oxidized Bitumen 110/30 uses in chemical, fuel, paints, lacquers, varnishes, paper-pulp-board, textile processing. In road construction, pavement, crack seal and repairmen, civil works, roofing also construction. In addition, it uses for sealing and insulating buildings, adhesive, construction materials additive, dust-binding, coating. With the wide range uses in the insulating and impregnating agent, make rubber and plastic products.

Oxidized Bitumen 110/30 products are for paving, roofing. Also used in asphalt-based paints for corrosion protection of metals, inlining public works structures, adhesives in electrical laminates, base for synthetic turf. Typical uses for Oxidized Bitumen 110/30 also include roofing, pipe coating, Portland cement pavement, hydraulic applications, paint manufacturing.
Packing of Oxidized Bitumen 110/30
HJ OIL Co. is the manufacturer of oxidized Bitumen 110/30 in various packing, including bitumen 110/30 is available in 20 & 50 Kg Kraft Paper Bags / Poly Amide Bags, 25 Kg Carton box & 200 Kg Steel Drums. In addition, oxidized bitumen packing also palletize, 40 bags can stack on the pallet. 20 pallet can load to the 20ft container.